1.  Main Citations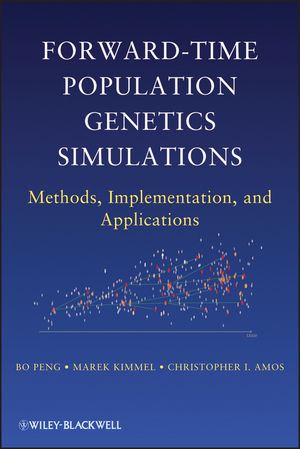 Bo Peng and Marek Kimmal (2005) simuPOP: a forward-time population genetics simulation environment. bioinformatics, 21(18): 3686–3687. (Link)
Bo Peng and Christopher Amos (2008) Forward-time simulations of nonrandom mating populations using simuPOP. bioinformatics, 24 (11): 1408–1409. (Link)
Bo Peng, Marek Kimmel and Christopher I Amos (2012) Forward-Time Population Genetics Simulations: Methods, Implementation, and Applications, Wiley & Sons Inc. Link
2.  Selected review articles
3.  Publications that use simuPOP
4.  Third party applications
NewAge is a workbench to simulate and analyse population genetics data focusing on age structure populations. NewAge is based on the simuPOP population genetics simulator.
GENS2 is a simulator of gene environment interactions, that uses the simuPOP simulation engine.
SimRare is a simulator for rare genetic variants for sequencing analysis.